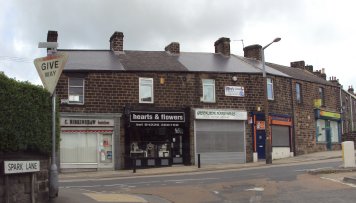 Shops at Four lanes End
Modern-day Mapplewell continues to have a good range of shops and services and is the home of Fosters, one of the largest and most innovative bakeries in the country.
Near the public car park there is a modern development which includes a variety of shops, a cafe, Italian restaurant and Mapplewell Ex-Servicemen's Club (which was knocked down then rebuilt at the rear of the devolpment to allow the building of the shopping center) known as Fountain Parade.
There were a variety of specialist shops around Four Lane Ends including Millers DIY, Hats & Flowers, Canine Beauticians, Greenside Chiropody and Birkinshaw butchers.
On Towngate it is a similar story: Birkinshaws bakers and confectioners, Cloughs newsagents, Sweeney Todds, Chique Hair & Beauty Salon, Pretty Woman and Sheps Pets.
Staincross also has the Cooperative on the site of the old pit head at North Gawber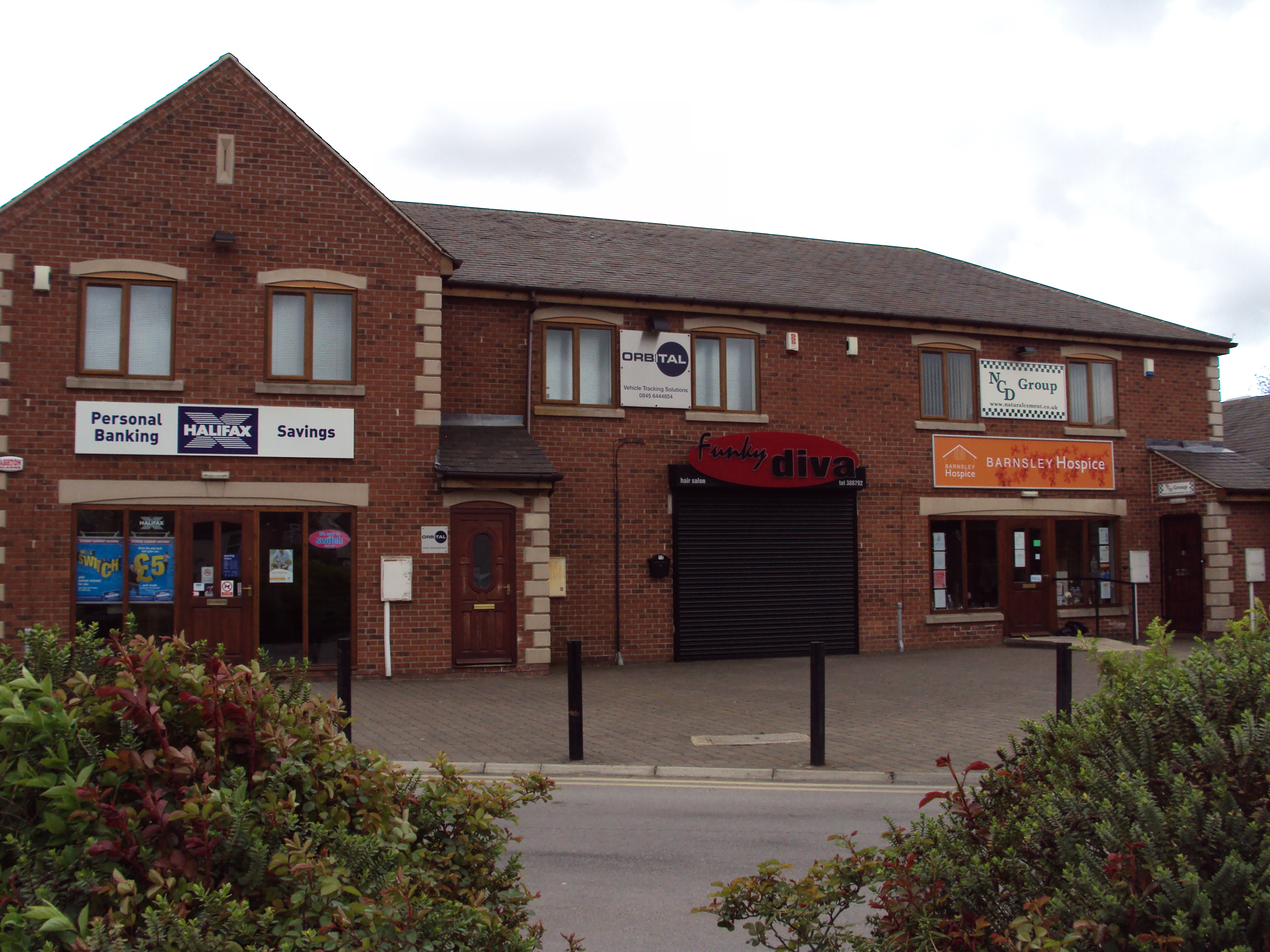 Fountain Parade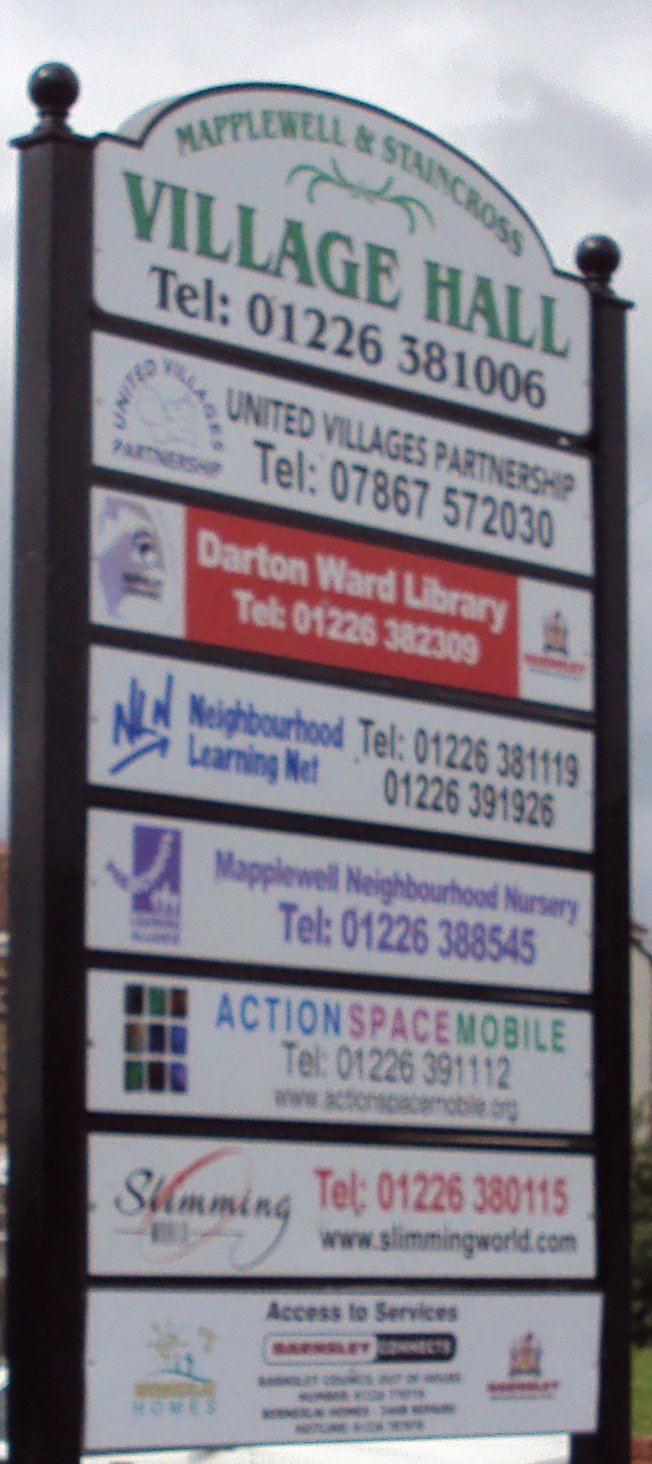 The Mapplewell & Staincross Village Hall on Darton Lane which also houses the library which has computers with free internet access and an attractive children's section. This is an excellent modern community facility which was opened in 2002. Inside there is the Maple Cafe and catering facilities are also available for special occasions.
The Hall was presented with an Enterprise in the Community Award in 2005. A wide range of classes take place and the building hosts meetings for local groups such as North Gawber Male Voice Choir, Weight Watchers, Darby & Joan, Toddler Group and Rifle Club.
Situated on Darton Lane, Mapplewell, Barnsley, S75 6AL Tel: 01226 381006