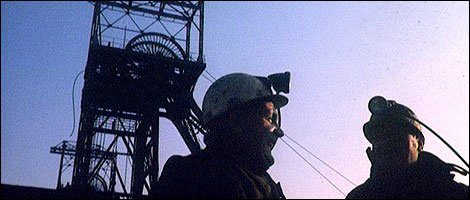 Coalmining was fast developing at the time when nailmaking was on the decline in Staincross and Mapplewell, with an almost continuous flow of incomers arriving from places such as Staffordshire, Wales, Lancashire and Derbyshire.
The biggest attraction was North Gawber Colliery which was sunk to the Barnsley seam from 1850-52 by the Thorps of Gawber Hall but taken over by Fountain & Burnley (who also owned Woolley) in 1882. The pit, with its associated coke ovens, dominated the eastern side of the village, reached via Blacker Road.
A terrible disaster occurred in 1935 when 19 men were killed following an explosion in the Lidgett Seam, on 12 September. During heroic rescue operations an anxious crowd of 4,000 assembled at the pithead.
After a short association with Woolley, North Gawber closed at the end of 1987.